Ceramic/Porcelain Photo Gallery
Ceramic/Porcelain
Hundreds of Colors, Styles, and Designs to Choose From in Ceramic & Porcelain Tile
When it comes to choosing a tile we have a great selection. There are many choices of ceramic tile, porcelain tile or even glass. We carry Dal Tile, American Marazzi tile, Chesapeake Tile and American Olean . With a large amount majority of these three manufacturers products being made right here in the United States it will be easy to find just what you are looking for.
From floors to walls to backsplashes, there are hundreds of colors, styles, designs and price points to choose from. The newest hardwood look tiles are here in all three manufacturers, all you have to do is select the one you like best.
Dal Tile has an awesome collection of tile including ceramic tile, porcelain tile natural stone, marble, glass, modular tiles, large format tiles, deco's, and listellos. With so many products to choose from it seems like you will have a great time designing your floors, showers or kitchen backsplash.
American Marazzi has some very unique products at some very good price points. From large linen look tiles to deco inserts there are numerous products to choose from in this line. Therefore it's an easy choice to pick Marazzi tile for your decorating needs.
Chesapeake and American Olean tile are also lines we carry. Most of all, there are terrific price points and super looking styles.
We also use quality grouts and mastics by Tec, Mapei, and Laticrete.
If you are interested in the Schluter System we are an authorized dealer for all Schluter materials including Ditra, Kerdi board, drains and trim pieces in addition to all of the heating cables and thermostats.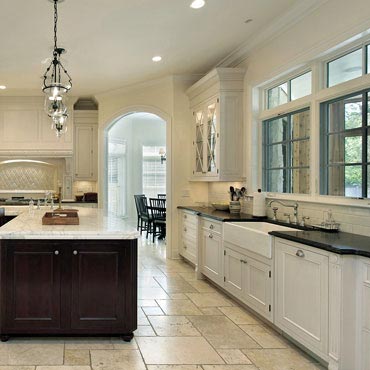 Education Links
Learn More
At Jake's Carpet we believe an educated consumer is our best customer.
Featured Articles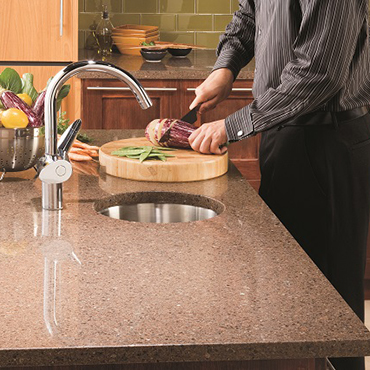 Daltile® Tile
If you're growing tired of seeing the same old view when you pour your morning coffee, you could be due for a kitchen makeover. Check out these ways to spruce up your kitchen.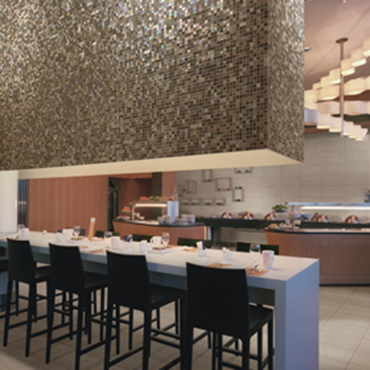 Daltile® Tile
This is the year you've been waiting for-it's finally time to redesign your kitchen. Whether you know exactly what you want or you're just beginning, 2016's timeless trends will help you get and stay on track. Add to that the expertise of Daltile's tastemakers in tile and you'll get a gorgeous kitchen this year.

Daltile® Tile
Ever envy those beautiful homes that seem to get redecorated with every new season? The latest and greatest looks are easy to incorporate if you keep your furnishings neutral and the décor uncluttered.